You put in your pictures and add some information if you can be bothered. I started with one line "Single Canadian girl in London". It's superficial, based purely on physical attraction, but that's what I was looking for. You go through what's there, if you see someone you like, you swipe right. If he swipes you too, it lights up like a game, then asks if you want to keep playing. My first Tinder date was with someone I'd seen before on OKCupid — the same faces crop up on all these sites.
He knew all the cool restaurants, the best places and, as he was only in London occasionally, things moved faster than they should have. After just a few dates, he booked us a night in a fancy Kensington hotel.
I met him at a pub first — liquid courage — and knew the second I saw him that my heart wasn't in it. The connection wasn't there for me.
Not a great start. But Tinder is addictive. You find yourself browsing and swiping and playing on. The possibilities pile up. I'm ashamed to say it but I sometimes went on three or four dates a week. It could be to a bar around the corner, or somewhere fabulous — Berner's Tavern, the Chiltern Firehouse. Most of the guys I met were looking for sex, rarely were they after a relationship.
With Tinder, I discovered what it could be to have sex then walk away without a backward glance. Sex didn't have to be wrapped up with commitment, and "will he? It could just be fun. Sometimes I had nothing in common with the guy but there was a sexual spark.
In "real life", he was the ultimate knob. He didn't fit with my politics, my views, I'd never have introduced him to my friends. In bed, though, he was passionate, eager, energetic. For a while, we'd hook up every six weeks. But there were a lot of negatives. It could feel … seedy. Where do you go for sex? I didn't feel comfortable taking someone back to my place, as he'd then know where I lived, and I live alone.
If we went back to his, I'd have no idea what to expect. With "Aldgate East", we had to walk through a pub to get to the bedroom and I swear there was a train going through the lounge. You're trusting people you barely know.
After a few dates with "Manchester", I agreed to visit his hotel room next time he was in London. I'd always been diligent about practising safe sex, but he had trouble getting in the mood with the condoms and went against my wishes at the last moment. The next morning I wrote him an angry text. I've never felt so violated. Most often, though, I didn't have sex at all. I generally left home open to the possibility but found, when my date showed up, that I didn't want to see him again, let alone see him naked.
There was no spark, or he was dull or gross or just too pushy. One date chased me to the tube trying to shove his tongue down my throat. Another — who started promisingly — changed after his second drink, spilling a glass of wine on me without apologising, and cutting me off each time I spoke. It can be harder to walk away when you've met through Tinder. When you're matched, you can spend days — in some cases, weeks, months — exchanging messages, texting and working yourselves up, filling in the gaps with your imagination.
By the time you meet, you've both invested so much, you've raised your hopes and his. In some ways Tinder can even work against you finding a partner. I met one guy who was a likely contender for a boyfriend. We went on five dates without sex, just a kiss and a hug. Then one night, he arrived at my place stinking of booze and likely high on something. The sex was over in seconds — a massive anticlimax after such a build-up.
Garcia, MacKillop, et al. This suggests that biological factors that contribute to motivating the different contexts of sexual behavior for both men and women may be fairly sexually monomorphic Garcia, Reiber, et al. This may, in some cases, point to fairly stable individual differences. The discrepancy between behaviors and desires, particularly with respect to social—sexual relationships, has dramatic implications for physical and mental health.
Despite widespread allure, uncommitted sexual behavior has been shown to elicit a pluralistic ignorance response promoting individuals to engage in behaviors regardless of privately feeling uncomfortable with doing so Lambert et al. Misperception of sexual norms is one potential driver for people to behave in ways they do not personally endorse. In a replication and extension of Lambert et al.
Hookup scenarios may include feelings of pressure and performance anxiety. In Paul et al. Note that this study asked participants about typical hookups, and although this was informative for general patterns, it does not capture specific factors influencing specific individual scenarios. However, this same study found that feelings differed during compared to after hookups: An individual history of hookup behavior has been associated with a variety of mental health factors.
In a recent study of young adults followed across a university semester, those participants with more depressive symptoms and greater feelings of loneliness who engaged in penetrative sex hookups subsequently reported a reduction in both depressive symptoms and feelings of loneliness Owen et al.
At the same time, those participants who reported less depressive symptoms and fewer feelings of loneliness who engaged in penetrative sex hookups subsequently reported an increase in both depressive symptoms and feelings of loneliness Owen et al.
In another study, among sexually experienced individuals, those who had the most regret after uncommitted sex also had more symptoms of depression than those who had no regret Welsh et al.
In the first study to investigate the issue of self-esteem and hookups, both men and women who had ever engaged in an uncommitted sexual encounter had lower overall self-esteem scores compared to those without uncommitted sexual experiences Paul et al. The potential causal direction of the relationship between self-esteem and uncommitted sex is yet unclear Paul et al. Hookups can result in guilt and negative feelings. The percentage of women expressing guilt was more than twice that of men.
This is consistent with a classic study by Clark and Hatfield , which demonstrated that men are much more likely than women to accept casual sex offers from attractive confederates. Conley replicated and extended this finding, demonstrating that, under certain conditions of perceived comfort, the gender differences in acceptance of casual sex is diminished.
Possibly contributing to findings on gender differences in thoughts of worry, in a sample of undergraduate students, more women than men leaned toward a relationship outcome following a hookup.
It is possible that regret and negative consequences result from individuals attempting to negotiate multiple desires. It is likely that a substantial portion of emerging adults today are compelled to publicly engage in hookups while desiring both immediate sexual gratification and more stable romantic attachments. Not all hookup encounters are necessarily wanted or consensual. In a sample of college students, participants noted that a majority of their unwanted sex occurred in the context of hookups: Even more worrisome, a proportion of hookups also involve nonconsensual sex.
In a study by Lewis et al. Unwanted and nonconsensual sexual encounters are more likely occurring alongside alcohol and substance use. A number of studies have included measures of regret with respect to hookups, and these studies have documented the negative feelings men and women may feel after hookups.
In a large web-based study of 1, undergraduate students, participants reported a variety of consequences: A vast majority of both sexes indicated having ever experienced regret.
There were few sex differences in reasons for regret, and better quality sex reduced the degree of regret reported Fisher et al. It appears the method of asking participants whether and when they had experienced regret i. On average, both men and women appear to have higher positive affect than negative affect following a hookup. Those with positive attitudes toward hookups and approval of sexual activity show the greatest positive affect Lewis et al.
However, there are also negative consequences experienced by both sexes. Two types of sexual encounters were particularly predictive of sexual regret: Among a sample of 1, individuals who had experienced a previous one-night stand, Campbell showed that most men and women have combinations of both positive and negative affective reactions following this event.
There are substantial individual differences in reactions to hookups not accounted for by gender alone. The gap between men and women is notable, and demonstrates an average sex difference in affective reactions.
Yet, this finding also conflicts with a strict sexual strategies model because more than half of women were glad they engaged in a hookup and they were not in the context of commandeering extrapartner genes for offspring. With respect to scripts, although presumably being sexually agentic e. Although the direction of the sex differences is in agreement with the evolutionary model, that nearly a quarter of women report primarily positive reactions is inconsistent with a truly sex-specific short-term mating psychology and with discourse messages of uncommitted sex being simply pleasurable.
Also inconsistent with both of these theoretical models is that a quarter of men experience negative reactions. Taken alone, neither a biological nor social model is sufficient to explain these individual differences. Some research has considered the interactions of sex and individual differences in predicting hookup behavior.
In this regard, there are sex differences in cognitive processes, but one cannot necessarily presume that the sexes vary fundamentally in their behavioral potentials; rather, they vary in their decision-making, consistent with other evolutionary models. It is still unclear the degree to which hookups may result in positive reactions, and whether young men and young women are sexually satisfied in these encounters. Fine has argued that sex negativity is even more pronounced for women and the possibility of desire seems to be missing from the sexual education of young women.
Armstrong, England, and Fogarty addressed sexual satisfaction in a large study of online survey responses from 12, undergraduates from 17 different colleges.
In this study, men reported receiving oral sex both in hookups and in relationships much more than women. In both contexts, men also reached orgasm more often than women. A challenge to the contemporary sexual double standard would mean defending the position that young women and men are equally entitled to sexual activity, sexual pleasure, and sexual respect in hookups as well as relationships.
To achieve this, the attitudes and practices of both men and women need to be confronted. Men should be challenged to treat even first hookup partners as generously as the women they hook up with treat them. Taken together, this points to a need for further and more diverse attention to the impact of hookups on the physical and mental health of individuals, as recommended by Heldman and Wade Further, more attention is needed on potential positive aspects of hooking up, such as promoting sexual satisfaction and mutual comfort and enjoyment see Armstrong et al.
Hookups are part of a popular cultural shift that has infiltrated the lives of emerging adults throughout the Westernized world. The past decade has witnessed an explosion in interest in the topic of hookups, both scientifically and in the popular media.
Research on hookups is not seated within a singular disciplinary sphere; it sits at the crossroads of theoretical and empirical ideas drawn from a diverse range of fields, including psychology, anthropology, sociology, biology, medicine, and public health.
The growth of our understanding of the hookup phenomenon is likely predicated on our ability to integrate these theoretical and empirical ideas into a unified whole that is capable of explaining the tremendous variety in human sexual expression. Both evolutionary and social forces are likely facilitating hookup behavior, and together may help explain the rates of hookups, motivations for hooking up, perceptions of hookup culture, and the conflicting presence and lack of sex differences observed in various studies.
Several scholars have suggested that shifting life-history patterns may be influential in shaping hookup patterns. Together, the research reviewed here can help us better understand the nature of uncommitted sex today.
It is worth noting, however, that several shortcomings in our knowledge continue to impede the understanding of hookup behavior. Much of the research asking participants about previous hookup relationships may therefore be biased due to recall.
The literature reviewed here primarily focuses on heterosexual hookups among emerging adults, with some researchers not controlling for sexual orientation some purposefully and others restricting to exclusively heterosexual samples.
Future hookup research should venture into the MSM literature to explore patterns of casual sex among these populations to understand other sexual subcultures where uncommitted sexual behavior is prevalent. Moreover, there exists little published literature on the hookup patterns among lesbians and women who have sex with women.
Understanding hookups during the critical stage of late adolescent development and young adulthood is paramount for protecting and promoting healthy sexuality and healthy decision-making among emerging adults. Of the varied experiences and health risks young men and young women will experience, perhaps none are as pervasive and widely experienced as engagement in and desire for romantic attachments and experiences with sexual activity.
This review suggests that uncommitted sex, now being explored from a variety of disciplinary and theoretical perspectives, is best understood from a biopsychosocial perspective that incorporates recent research trends in human biology, reproductive and mental health, and sexuality studies.
Both popular scripts and predictions from evolutionary theory suggest that a reproductive motive may influence some sexual patterns, such as motivation and regret following uncommitted sex. However, patterns of casual sex among gay men highlight inadequacies of the reproductive motive and suggest that further theorizing is necessary before a satisfactory evolutionarily informed theory can be established. We thank Melanie Hill for valuable discussion and feedback on an earlier draft of this review.
We also thank Maryanne Fisher and Catherine Salmon for helpful editorial feedback. National Center for Biotechnology Information , U. Author manuscript; available in PMC Jun 1. Garcia , Chris Reiber , Sean G.
Massey , and Ann M. Correspondence concerning this article should be addressed to Justin R. See other articles in PMC that cite the published article. Cultural Shifts in Dating Hookup culture has emerged from more general social shifts taking place during the last century.
Representation of Hookups in Popular Culture Contemporary popular culture is now ripe with examples that depict and often encourage sexual behavior, including premarital and uncommitted sex.
Hookup Venues Among college students, hookups have been reported in a variety of college settings. Theoretical Frameworks for Hookup Research An interdisciplinary biopsychosocial model can synthesize traditionally disconnected theoretical perspectives and provide a more holistic understanding of hookup culture.
In their comparison of theoretical models, they found that attachment fertility theory posits that short-term mating and other forms of mating outside of pair-bonds are natural byproducts of a suite of attachment and care-giving mechanisms… selected for in human evolutionary history to ultimately enable men and women to seek, select, create, and maintain a pair-bond… pointing to an increasingly coherent picture of the underlying biological and chemical systems involved… that generally operate similarly for men and women.
Prevalence of Alcohol and Drugs In addition to sexual risk-taking, in terms of low condom use, another issue of concern involving hookups is the high comorbidity with substance use.
Hookup Culture and Psychological Well-Being The discrepancy between behaviors and desires, particularly with respect to social—sexual relationships, has dramatic implications for physical and mental health.
Hookup Regret A number of studies have included measures of regret with respect to hookups, and these studies have documented the negative feelings men and women may feel after hookups. Conclusion Hookups are part of a popular cultural shift that has infiltrated the lives of emerging adults throughout the Westernized world.
Contributor Information Justin R. Alcohol and dating risk factors for sexual assault among college women. Psychology of Women Quarterly. The homosexualization of America: The Americanization of the homosexual. Orgasm in college hookups and relationships. Families as they really are. A theory of development from the late teens through the twenties. Journal of Sex Research. From front porch to back seat: Courtship in twentieth century America. Johns Hopkins University Press; Differential HIV risk in bathhouses and public cruising areas.
American Journal of Public Health. Negotiating a friends with benefits relationship. Archives of Sexual Behavior. Cambridge University Press; Sex differences and similarities in initiation, selection, and dissolution. Personality and Social Psychology Bulletin. The shift from dating to hooking up in college: What scholars have missed. Sex, dating, and relationships on campus. New York University Press; Fraternities and collegiate rape culture: Why are some fraternities more dangerous places for women?
To hook up or date: Historical origins and current status. An evolutionary perspective on human mating. The morning after the night before: Affective reactions to one-night stands among mated and unmated women and men.
Teenagers and sexual risk taking: The best of times and the worst of times. Journal of Adolescent Health. How media contribute to misperceptions of social norms about sex. Clark RD, Hatfield E. Gender differences in receptivity to sexual offers. I have more fun with you than anybody. Potential reproductive rates and the operation of sexual selection. Quarterly Review of Biology. Perceived proposer personality characteristics and gender differences in acceptance of casual sex offers.
Journal of Personality and Social Psychology. How love conquered marriage. The homosexual in America. Crawford M, Popp D. A review and methodological critique of two decades of research. The cost of mating. Columbia University Press; Hooking up and sexual risk taking among college students: A health belief model perspective.
Kimmel MS, Aronson A, editors. The gendered society reader. Oxford University Press; Hookups and sexual regret among college women. The Journal of Social Psychology. Prevalence and characteristics of sexual hookups among first-semester female college students. A short-term prospective study. Sexuality, schooling and adolescent females: The missing discourse of desire.
Trends in premarital sex in the United States, — The natural history of monogamy, adultery, and divorce. Serial monogamy and clandestine adultery: Evolution and consequences of the dual human reproductive strategy. Feelings of regret following uncommitted sexual encounters in Canadian university students. Risk factors and consequences of unwanted sex among university students: Hooking up, alcohol, and stress response.
Journal of Interpersonal Violence. Varieties of sexual experience: An anthropological perspective on human sexuality. The evolution of human mating: Trade-offs and strategic pluralism. Behavioral and Brain Sciences. The evolutionary psychology of extra-pair sex: The role of fluctuating asymmetry. Evolution and Human Behavior.
Unbuckling in the Bible Belt: Conservative sexual norms lower age at marriage. Associations between dopamine D4 receptor gene variation with both infidelity and sexual promiscuity. Touch me in the morning: Intimately affiliative gestures in uncommitted and romantic relationships. Motivational underpinnings of romantic partner perceptions: Psychological and physiological evidence.
Journal of Personal and Social Relationships. The Cambridge handbook of intelligence. Glenn N, Marquardt E. Hooking up, hanging out, and hoping for Mr Right: College women on dating and mating today. Institute for American Values; Evolution and human paternal behavior.
Harvard University Press; Evolution and human sexual behavior. Manuscript submitted for publication. Lists and advice about first dates, hotties, scandals, pickups, threesomes, and booty calls. Dating and sexual relationship trajectories and adolescent functioning. Madonna as Postmodern Myth: Gute G, Eshbaugh EM.
Personality as a predictor of hooking up among college students. Journal of Community Health Nursing. Culture and context in HIV prevention interventions for gay and bisexual male adolescents.
Cultural, social, and gender influences on casual sex: Nova Science; in press. Hatfield E, Rapson RL. University Press of America; Heldman C, Wade L. Setting a new research agenda. Sexuality Research and Social Policy. Sexual behavior in the United States: Results from a national probability sample of men and women ages 14 — Journal of Sexual Medicine.
British Film Institute; Gender differences in casual sex in AIDS prevention: A survey of dating bars. Exploring the occurrence of unwanted sex in the context of hook-ups. Song as a medium for embedded reproductive messages. Sexual agreements among gay male couples. The influence of college student social networks on nonrelationship sex. A cross-cultural perspective on romantic love.
Desiring sex, longing for love: Love and sex across cultures. Media Education Foundation; Positioning the booty-call relationship on the spectrum of relationships: Sexual but more emotional than one-night stands. An analysis of the sexual, alcohol and drug related behavioural patterns of students on spring break.
From sex to sexuality: Exposing the heterosexual script on primetime network television. Sexual behavior in the human male. Sexual behavior in the human female. Sex on TV 4. Kaiser Family Foundation; Pluralistic ignorance and hooking up.
The social organization of sexuality: Sexual practices in the United States. University of Chicago Press; Predictors of hooking up sexual behavior and emotional reactions among U.
Sex similarities and differences in preferences for short-term mates: What, whether, and why. Sex differences in sex drive, sociosexuality, and height across 53 nations: Risky situation or harmless fun? Princeton University Press; Journal of Adolescent Research.
Sexual scripts and AIDS prevention: Variations in adherence to safer-sex guidelines by heterosexual adolescents. Casual sex on spring break: Intentions and behaviors of Canadian students. Developmental and evolutionary strategies. Internet use and sexual health of young men who have sex with men: Self-perceived Mating Intelligence predicts sexual behavior in college students: Empirical validation of a theoretical construct.
Imagination, Cognition and Personality. Gender differences in sexuality: Sexual regret in college students. Short-term prospective study of hooking up among college students. Demographic and psychosocial correlates. Does the type of sexual involvement matter? The contexts of sexual involvement and concurrent sexual partnerships. Perspectives on Sexual and Reproductive Health. Beer goggles, catching feelings, and the walk of shame: The myths and realities of the hookup experience.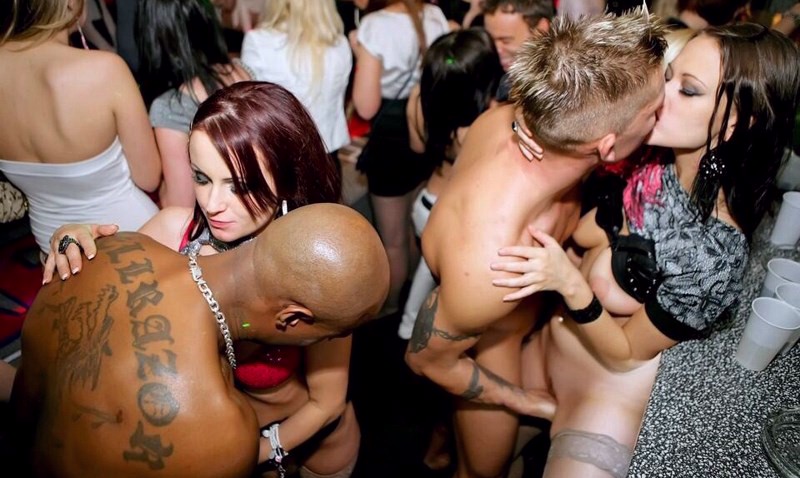 Recreational sex find sexual partners
ESCORTSCALL LOOKING FOR FUCK BUDDY
Here, he explores the research surrounding casual sex—its emotional stakes, amount of sex and the number of partners people report having hasn't changed very sexual anatomy and pleasure—a topic sorely lacking in American sex education. intertwined, though, odds are that you'll find casual sex less enjoyable. 21 Aug Kate Dries says the Pure app is "for people who want casual sex but don't want the (Or in their words: "The fastest way to find more frequent and diverse sex. to a long term partner while feeling intense romantic love for somebody else and We are certain that gender, sexual activities, or the number of. 11 Apr The Internet makes finding casual sex partners simple or does it? these self- proclaimed hookup sites hardly ensures your sexual needs will.
: Recreational sex find sexual partners
| | |
| --- | --- |
| WORKING AS AN ESCORT CASUAL DATING APP VICTORIA | 48 |
| FREE SEX MY AREA WOMEN SEEKING CASUAL SEX | Blow job sex partner online |
| Recreational sex find sexual partners | Sex partners one night stands near me Melbourne |
| OUNE ESCORTS BEST APP FOR HOOKING UP | 832 |
| Free discreet encounters what is nsa | Oxford University Press; Retrieved 23 May Hookup scenarios may include feelings of pressure and performance anxiety. We never saw each other. Of the varied experiences and health risks young men and young women will experience, perhaps none are as pervasive and widely experienced as engagement in and desire for romantic attachments and experiences with sexual activity. After just a few dates, he booked us a night in a fancy Kensington hotel. |